October 29, 2008 - Boys capture soccer title with a dominating 3-0 victory over Ecole LeBlanc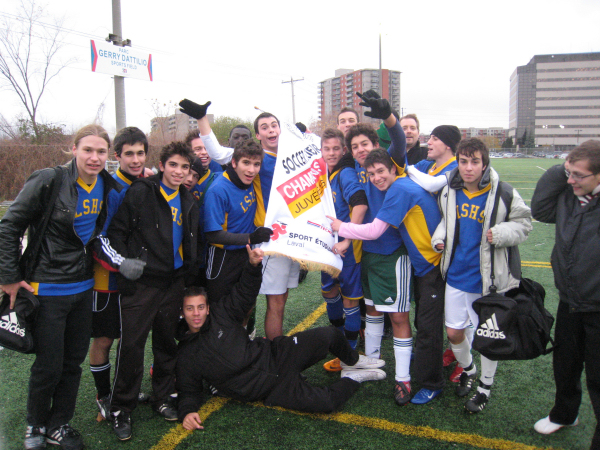 Congratulations to the boys soccer team for winning the regional championships.
The game was highlighted by goals from Ivan Demo, Jessie Colatrella and Fabio Damiano and a shutout by goalkeeper Danio Addona.
Come support the Lady Eagles as they try to complete the Regional sweep on Thursday as the Girls face arch-rivals College Laval at 4:30pm @Liberty HS.