Congratulations Laurier & Liberty Cheerleaders - National Champs!
[B3490 - E. Ruggi:2015-04-24]

Other News
UPDATE - IMPACT SOCCER GAME DAY CHANGE!!!
In order for the Montreal Impact to get ready for Champions League Final, the game of April 18th has been rescheduled. Therefore, we have changed our SWLSB GAME DAY to Saturday June 20th at 8:00 p.m. at Saputo Stadium.
Anyone who purchase tickets to April 18th game, will have their tickets printed for June 20th game and they will be sent to the school the week of June 1.
If you are not available on June 20th, you may choose a different game. If this is the case, please get in touch with Hagop at hagop.hatchadourian@impactmontreal.com
to make arrangements for either another date or a refund. The Montreal Impact apologizes for this inconvenience.
Anyone wishing to purchase tickets to this game can go online at:
http://sirwilfridlaurier.impactmontreal.com/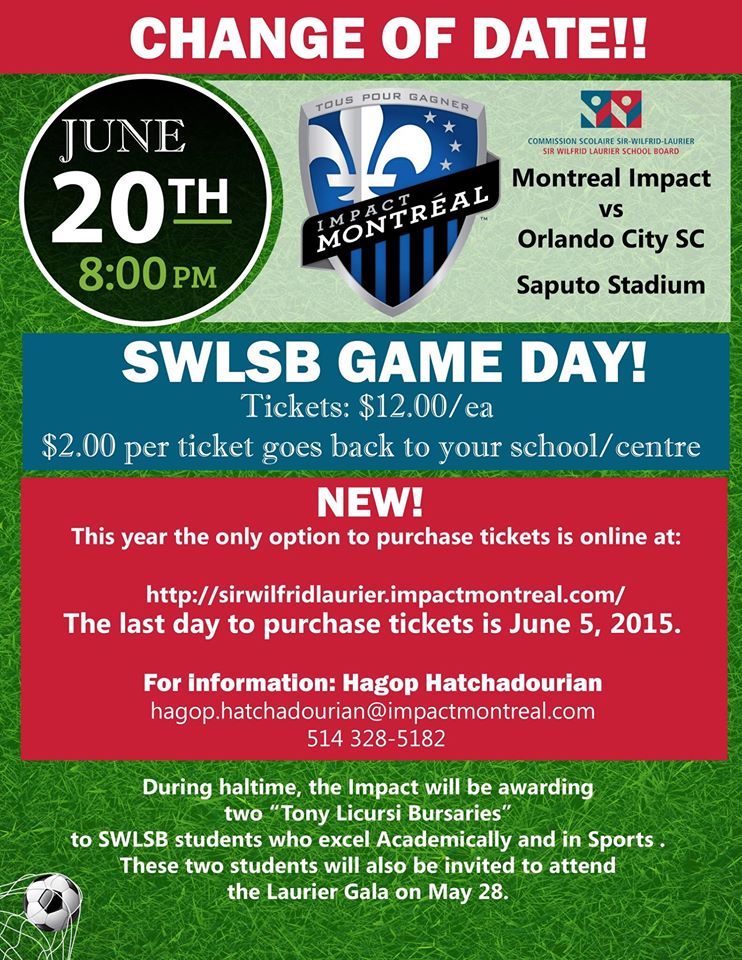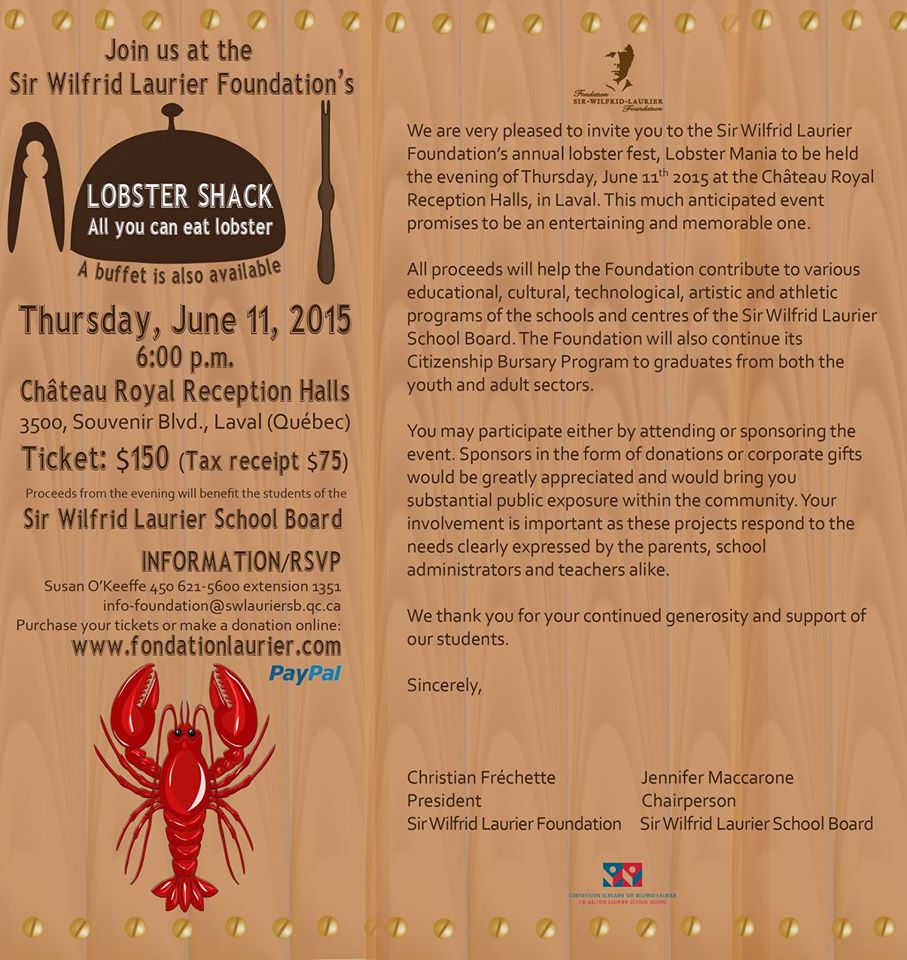 Tweets by @LaurierSR_News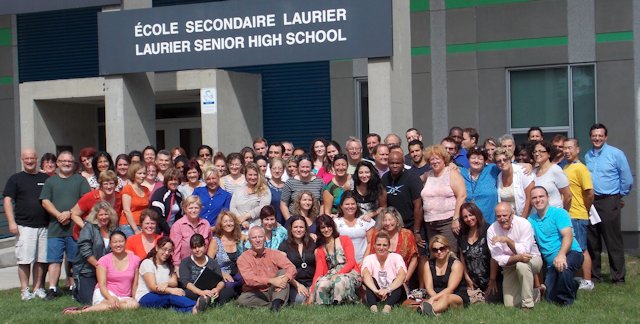 3200 Souvenir O., Laval, QC, H7V 1W9
Tel. (450) 686-6300
Principal: E. Ruggi


Vice Principal: C. Chagnon


Vice Principal: G. Spillane