Welcome to the home of the Laval Liberty High School Panthers Football Teams. This site will give you all of the information that you need about our Panthers football teams and our program.

Come cheer your Panthers football teams (Juvenile AAA & Cadet AA) under the lights at Parc Gerry Dattilio Sports Field.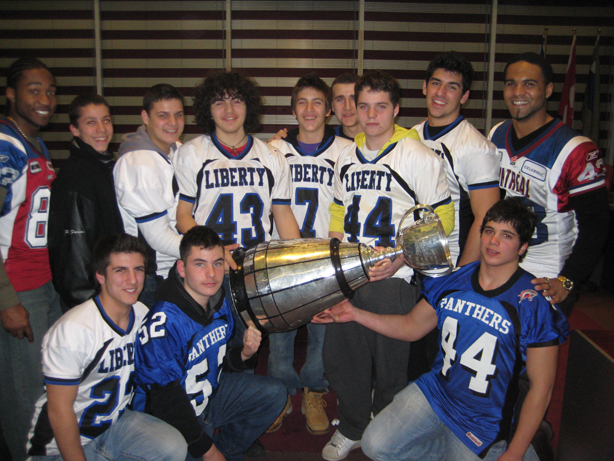 Laval Liberty High School's Panthers Football teams congratulate Danny Desriveaux of the Montreal Alouettes for his recent achievement as a member of the Grey Cup Champions. As a substitute teacher at Laval Liberty and occasional coach for the Panthers, Danny is a role model of excellence in academics, athletics and citizenship for all of our students and athletes. The Panthers were on hand recently at Laval City Hall to share in the celebration. Congratulations Danny!