Archie Cifelli, President
Business and family man involved in the community

Administrator and General Manager – LSM Lumière, Son, Multimédia Inc.
"Our children are our future. They will continue where we left off, and the Foundation is there to support them and help them succeed."

Steve Ceccolini, Treasurer
Proud parent of two students at the Sir Wilfrid Laurier School Board
Seven years as Governing Board member
"Four years ago, I was asked to join the Sir Wilfrid Laurier Foundation. As I had already attended a few of their events at the time, I accepted the invitation with pleasure and looked forward to providing my assistance and organizing events. I am overwhelmed with joy each time I see first-hand how students benefit from the Foundation's activities.
One of my favourite events is definitely the Laurier Gala, during which selected students receive accolades and bursaries or display their talent on the big stage!
I hope to see you all soon at our next Foundation event!"

Leslie Andradi
Born and raised in Chomedey, Laval
Attended Crestview Elementary, Western Laval Junior High and Chomedey High
Diploma of College Studies in Commerce, Vanier College
Software sales, Ceridian Canada
Father of five children who all attended Hillcrest Academy going back as far as 2000
Fundraising Director of Hillcrest Academy Home and School Association
Vice Chair of Hillcrest Academy's Governing Board for several years
"I am extremely passionate about giving back to the community and it is for this reason that I think I can be an asset to the Sir Wilfrid Laurier Foundation."
Harold W. Ashenmil, Q.C.
Attorney specializing in intellectual property law

Donald Bergeron
Vice President, Board of Directors , Caisse Desjardins Thérèse-de-Blainville
Sales Director at Station-22
French Canadian with 2 sons who studied in English institution, at Vanier College and McGill University.
Involved in the community

Vincent Cammisano
SWLSB Commissioner, Ward 8
Operations Specialist, HSBC Canada
"As a graduate of our school board who has been involved in our community for quite some time now, it was only fitting for me to join a dynamic and motivated organization that gives back to students in the English education network. Together, we will continue to raise funds and awareness in support of our SWLSB family."

James Di Sano
SWLSB Commissioner, Ward 7
National Congress of Italian-Canadians – Board of Directors
Member Services Agent and Social Media Manager, Caisse populaire Desjardins canadienne italienne
"Since assuming the role of commissioner in 2018, I have always put forward the best for our SWLSB students. I joined the Board of Directors of the Sir Wilfrid Laurier Foundation to bring to the table a young and fresh perspective and I remain committed to my goal: giving back to our students! I am a proud graduate of the SWLSB and a youth advocate who is actively involved in the community through various charitable initiatives."
Olivia Landry
Commissioner, Ward 4
Graduate of McCaig Elementary and Rosemere High
BA Political Science, Concordia University
Microsoft Solutions Specialist, Insight Canada
"I have been volunteering for the Sir Wilfrid Laurier Foundation since I was in high school.  I am very happy to be part of the Board of Directors to help them in their efforts to support the students of our school board"

David Paulozza
Vice President, Planning and Development, Groupe Montoni (1995) Division Construction Inc.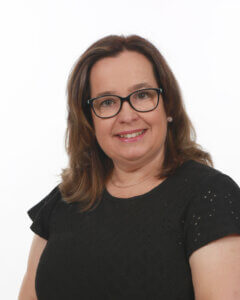 Nathalie Rollin
Principal, Laval Senior Academy

Sunday Skoufaras
Vice-principal Souvenir Elementary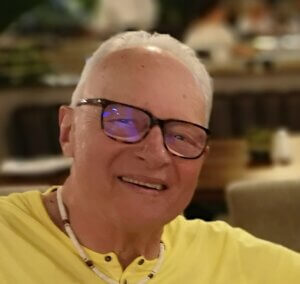 Ed Turchyniak
Retired; founding member of the Sir Wilfrid Laurier Foundation
Thirty-seven years as commissioner of the SWLSB
Past chairman of the Executive Committee of the SWLSB
BSc (Concordia University)
Son, daughter and two grandchildren attended our schools
"I started the Foundation in 2004 with two other commissioners because of our passion for education and the need for funds in our schools."
Non-voting members

Gaëlle Absolonne, Director General, SWLSB

Paolo Galati, Chairperson, SWLSB