OFFICIAL CANDIDATES FOR SCHOOL BOARD BY-ELECTIONS – ELECTORAL DIVISION 6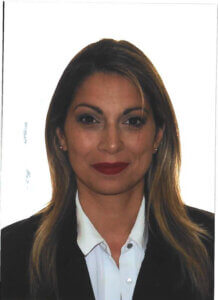 Barbara Barrasso
514-594-7683
barbara.barrasso@gmail.com
Josée Côté
450-712-4045
joseecote1@live.ca
ELECTORAL LIST OF DIVISION 6 (To enable you to vote)
ARE YOU ON THE ELECTORAL LIST?
To be able to exercise your right to vote in the upcoming school by-elections, you MUST be registered on the SWLSB list of electors.
It is important to verify that you are on the electoral list, even if your child is enrolled in one of our schools. You may click here to make this verification or contact Elections Québec directly. They can be reached at the following number : 1-888-353-2846.
To be noted, only electors residing in electoral division 6 (see map below), will be eligible to vote at the upcoming by-election.

NOTICE TO THE SWLSB – OPTION REGARDING VOTING RIGHTS
An elector residing in Electoral Division 6 who does not have a child admitted to the educational services of our school board or the French-language school service centre serving their domicile may choose to exercise or revoke their right to vote at our school board. The elector must indicate their choice by completing the Notice to the Anglophone School Board form and returning it to the Returning Officer between April 29 and May 24, 2022, by 10 p.m.
Please ensure you return the original form at 235, montée Lesage, Rosemère, J7A 4Y6.
DO YOU WANT TO WORK AT THE ELECTIONS?
Application for employment – JOB APPLICATION ELECTIONS 2022
BOARD OF REVISORS – ELECTORAL LIST
Applications for registration, removal and correction to the electoral list of Division 6, as well as notices of a choice to exercise the right to vote in our school board may be made before the Board of Revisors, a person designated for this purpose or the Returning Officer.
When applying for registration, the previous address of the person concerned must be indicated. In addition, two documents must be submitted: one showing the name and date of birth and the other showing the name and domiciliary address.
The places, days and times to view the list of electors and to present an application are the following:
Sir Wilfrid Laurier School Board
Room 52A
235, montée Lesage
Rosemère (Québec)
J7A 4Y6
Terry Fox Elementary School
Gymnasium
900, avenue des Lacasse
Laval (Québec)
H7K 3V9
Twin Oaks Elementary
Gymnasium
700, rue Lisane
Laval (Québec)
H7P 3T2
May 16 - 2:30 p.m. to 8 p.m.
May 18 - 9 a.m. to 1 p.m.
May 24 - 7 p.m. to 10 p.m.
May 18 - 4 p.m. to 6 p.m.
May 19 - 4 p.m. to 6 p.m.
BILL 40
Hearings have been held in Superior court on the merits with regard to the contestation of Bill 40's application to English language school boards. The parties are awaiting the judgement. The 2022 School by-elections will be held according to the current governance model.
QUESTIONS?
If you have any questions about SCHOOL ELECTIONS please contact the Returning Officer, Sergio Gentile, 450-621-5600 ext. 1314 or at elections@swlauriersb.qc.ca
Click here for a location map of the in-person offices of the Returning Officer.