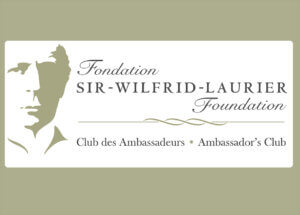 Since its initiation in June 2023, the Ambassadors Club has been a beacon of support for our Foundation's vital initiatives. We believe that individuals like you, with a shared passion for education can contribute significantly to our cause.
Membership Fee: $500 per year.
Exclusive Benefit: Ticket to the foundations' two yearly galas at half price.
By joining the Ambassadors Club, you not only become an integral part of a community dedicated to positive change but also gain access to our exclusive events, with gala tickets available at a compelling half-price rate.
Your involvement can make a profound impact on our ability to further the legacy of the Sir Wilfrid Laurier Foundation and uphold its values of supporting education.
We sincerely hope you consider this invitation and join us in our commitment to making a lasting difference. Should you be interested please fill out the application form found below.
Thank you for your time, and we eagerly anticipate the possibility of welcoming you to the Sir Wilfrid Laurier Foundation Ambassadors Club.