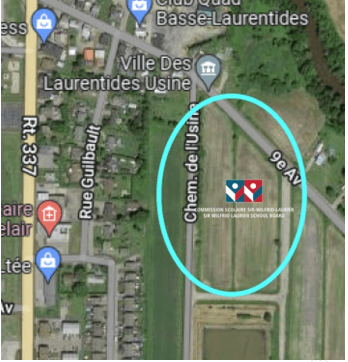 Our new elementary school will welcome students from Kindergarten for 4 years old to grade 6 from the surrounding municipalities of Saint-Lin-Laurentides, such as Sainte-Sophie, Saint-Esprit, Saint-Roch de l'Achigan, La Plaine, Saint-Calixte, and Sainte-Julienne.
As soon as the official school zone is adopted by the Council of Commissioners, we will post it on this page. In the meantime, you can view the consultation presentations and documents here.
Here are some pictures of what the school will look like and where it will be located. It will be built with the MEQ new school generation specificities.
The attendance zone for the new school was adopted at the June 21, 2023 Council of Commissioners meeting. You can read the minutes here. (Item 7.1)